Light Weight Men's String Knit Gloves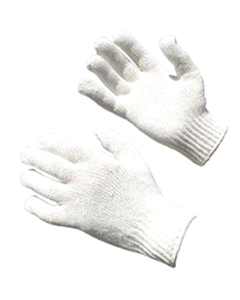 These natural beige color off white gloves are low cost and very popular. They are made in four economic weights of cotton blended knits and are sized to ensure comfort and a great fit. Very suitable for a variety of uses and are ideal as a liner under work gloves. Their seamless design provides warmth and reduces abrasion. Available in Lightweight, Medium Weight & Extra Heavy Weight.
Material:  60% cotton & 40% polyester. 
Code: 80-1600
Color: Off White
Low Cost
Seamless
60% Cotton & 40 Polyester
Ideal as a liner under work gloves