(48 Case/Full Pallet) NeuGrip Latex Exam Gloves (8 mil) | Exam Grade | Case of 1000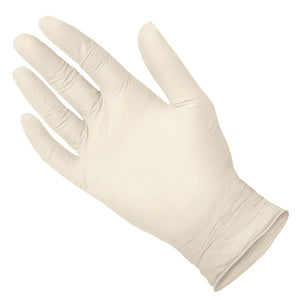 Description:
NeuGrip Latex Powder-Free Exam Gloves are durable and strong in providing an excellent protection for the aviation and automotive industry. These dependable thicker latex glove provides a secure and excellent grip in any heavy duty environment.

Characteristics and Overview:
NeuGrip's 8 mil glove thickness provides enhanced protection in the finger-tips where protection is critical.
Unique double chlorination process results in consistency excellent donning, soft, comfortable fit and excellent elasticity.
Prevents rips and tears.
Ideal for tasks in heavy-duty environments.
Biodegradable and Environment friendly.

Specifications:
Material: Latex
Color: Cream
Cuff: Beaded Cuff
Sizes: XS, SM, MD, LG, XL
Accelerator Free
Powder-Free
Double Chlorinated
Standard 9.5" Length

Quality Standards:
Manufactured in accordance with Quality System ISO 9001.
Exceeds and meets current ASTM 3578 standard for critical defects.


Pallet of 48 cases | $74.25/case | $3,564.00 delivered

If mixing a pallet, please note the sizes you want in the "notes" section.


Code: 85-MG105-48