(130 Case/Full Pallet) Powder Free Clear Vinyl Gloves (4.1 mil) | Exam Grade | Case of 1000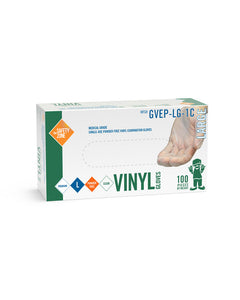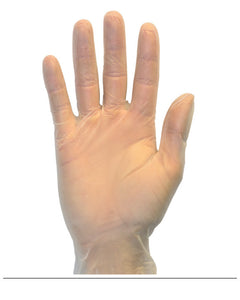 Vinyl gloves are latex free and our most popular general purpose glove. Vinyl gloves are stronger than polyethylene gloves, and offer greater comfort for jobs like food preparation, bussing and cleaning, where gloves will be worn for longer periods. Vinyl gloves are also significantly less expensive than nitrile and latex gloves.
CLEAR VINYL GLOVES

MEDICAL GRADE

PRODUCED WITH 100% VINYL RESIN

POWDER FREE

NOT MADE WITH NATURAL RUBBER LATEX

100% DEHP & DINP FREE

STANDARD LENGTH (9.25″ +/- 0.25″)

SMALL – EXTRA LARGE

PACKED 100/BX 10BX/CS (1,000 PCS/CS TOTAL)
Material: 100% Vinyl Resin


Pallet of 130 cases | $27.68/case | $3,598.40 delivered
If mixing a pallet, please note the sizes you want in the "notes" section.
Code: 85-GVEP1C-130