Portwest White Painters Pants Regular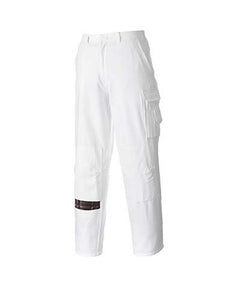 Featuring the latest innovative design, this modern painter trouser has a layered thick pocket for cell phone and pens. Incorporating side, knee pad, hip and rule pockets, it covers every need of a craftsman and is completed by an elasticated back for comfort.

Material: 100% Cotton 3111 Pre-Shrunk - 9oz.


Code: 19-US817WHR-P
100% Cotton 3111 Pre-Shrunk
Hook and Bar Closure
Two Rear Patch Pockets
Elasticated Back for Comfort
Multi Storage Pocket
Double Rule Pocket
Knee Pad Pockets
White
Sizes SM-3X