(12 Pairs) Atlas Fit 300 Blue Latex Palm Coated Gloves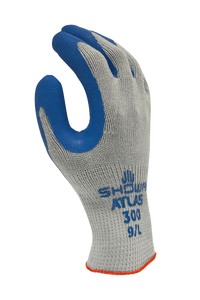 The Atlas 300 is the most popular style of all Atlas Fit Gloves. The Atlas Fit 300 work glove features an open-back design and rough latex coated palm and fingers.
The Atlas Fit 300 provides excellent tear resistance along with solid abrasion and puncture resistance in a high dexterity glove.
Material: Cotton/Polyester with Natural rubber Palm & Fingertip Coating
Code: 300-DZ
Atlas Fit Gloves Feature:
Excellent grip & durability
All-day comfort
Natural rubber palm & fingertip coating