(10/Pack) Heavy Weight Knee Length Disposable Lab Coats - Neutral Colors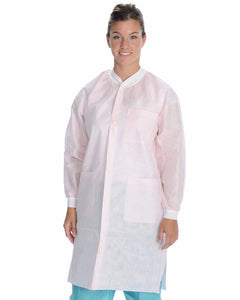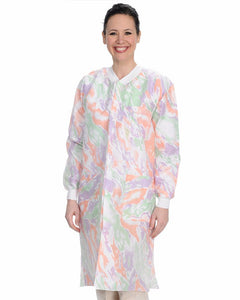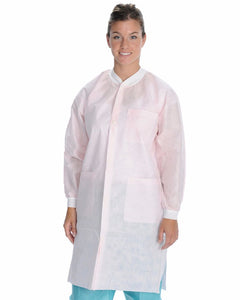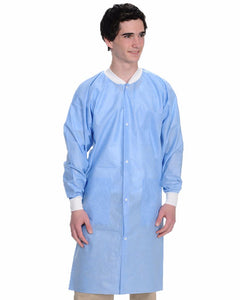 SMS provides a fluid and particulate barrier to protect the worker without sacrificing mobility and comfort. Garments constructed of SMS fabric are strong and durable, yet offer outstanding comfort, breathability, softness, and wearability. SMS is lightweight and resistant to tears and punctures. SMS barrier fabric is a unique trilaminate construction that offers a high tensile strength and toughness that is also soft, drapable, and easy to work with.

Available in Sizes XS-5X. 
Neutral Colors: Light Pink, Black, Medical Blue, Blueberry, Multi, Ceil Blue, Olive, Sky Blue, Coffee, Tan, White
Designer Colors: Aqua, Raspberry, Red, Royal Blue, Orange, Cranberry, Sapphire, Teal, Deep Blue, Purple, Navy Blue, Coral Pink, Eggplant
Code: 13-565
SMS Fabric
Strong
Durable
Outstanding Comfort
Breathability
Softness
Wearability
Lightweight
Scratch and Puncture Resistant
High tensile strength
OOS