(400/Case) ProMax White Disposable ShoeCovers - Similar to TYVEK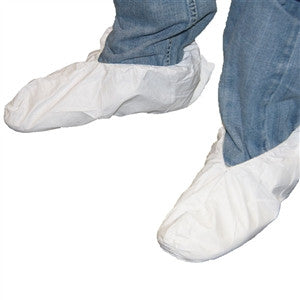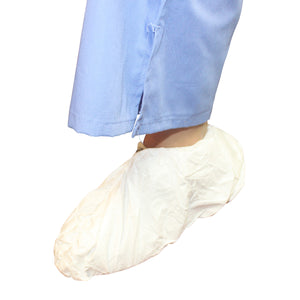 Our disposable shoe covers can be used to keep unwanted contamination out of many cleanroom areas! They are manufactured from a low-density chlorinated polyethylene fabric, which is designed to protect against dirt, grime, and liquid splash. Perfect for non hazardous environments such as factories, medical facilities, pharmaceutical companies, food preparation, clinics, hospitals, painting applications and more, our cleanroom shoe covers can save you money and time by keeping your areas contamination free! 

Ideal for Carpet cleaners, contractors, real estate agents, cable installer's, wireless network people, hardwood floor contractors and so many more. Also great for clean rooms and food service areas. Keeps dirt and dust from workspace.

Size Large will Fit Most Shoe or Work Boots Sizes 6-10

Packed 400 each per case (200 Pairs).
Material: Chlorinated Polyethylene Fabric
Code: 13-1070
Material: Chlorinated Polyethylene Fabric
Perfect for non hazardous environments
Size Large will Fit Most Shoe or Work Boots Sizes 6-10
Packed 400 each per case (200 Pairs)